Paradiso is a full service Hostel, Bar & Restaurant. We are located at the Laguna de Apoyo, a nature reserve located between Masaya & Granada in Nicaragua.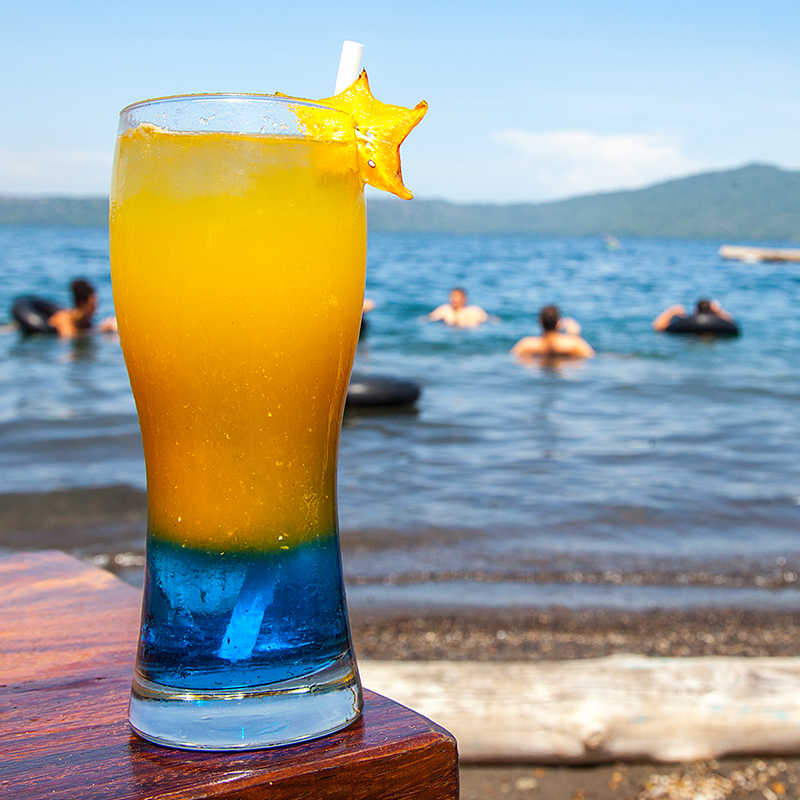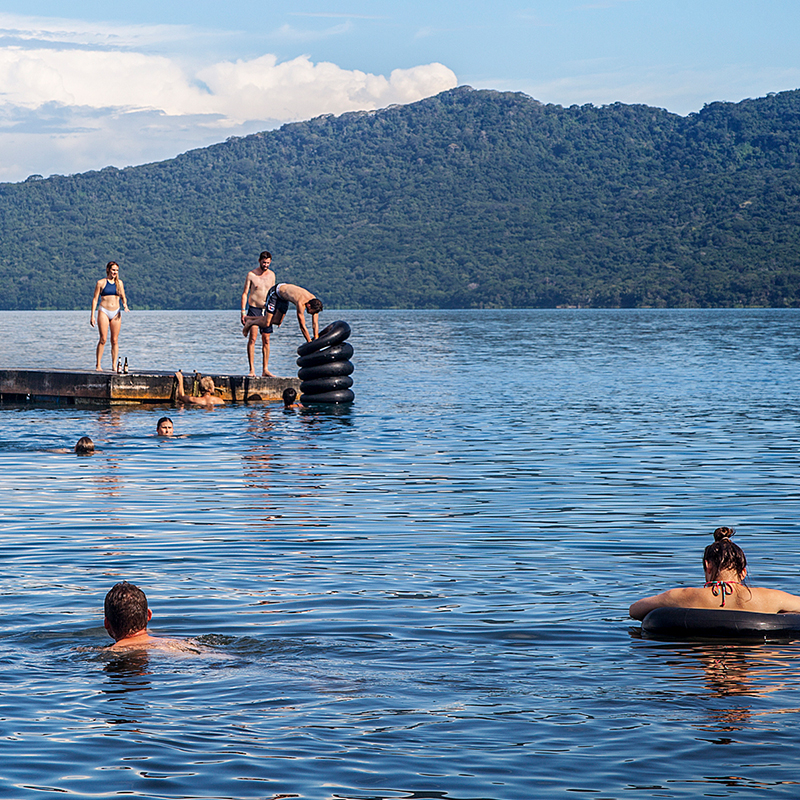 FULL SERVICE HOSTEL, BAR & RESTAURANT
Welcome to Hostel Paradiso
We have direct access to the water with a nice sandy beach, free kayaks, floating dock and some water toys as well. Come here to play volleyball, table tennis or to try the only 'petanque' (boules) area in the south of Nicaragua. We offer the option of spending the night in the middle of nature, with a price to suit every budget. Come and live a unique experience. Find your perfect room and book directly with us.
How often can you sleep in the jungle and swim in the crater of a volcano? Do not miss this chance!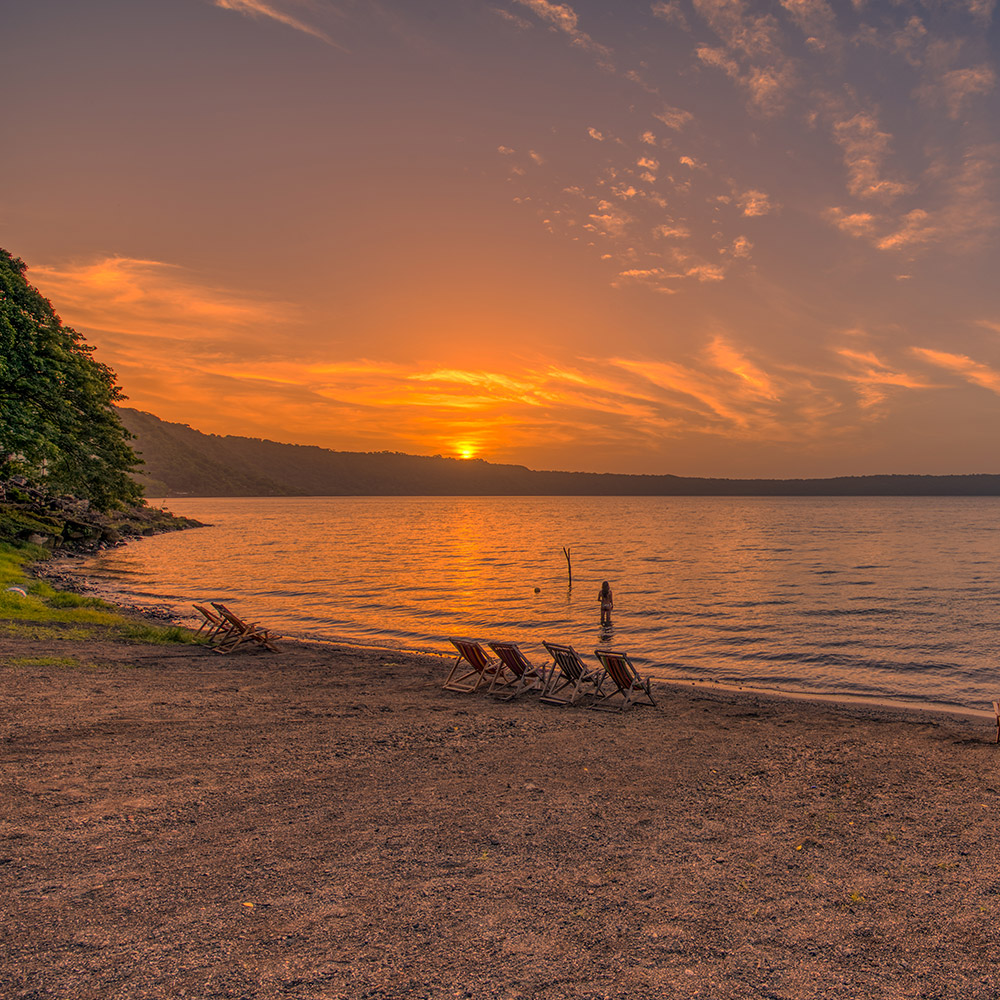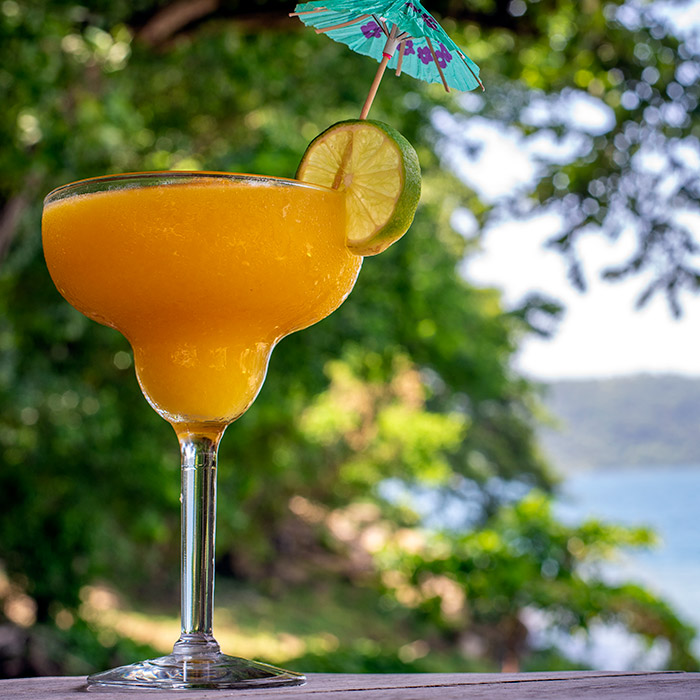 Bar & Restaurant
Our well-stocked bar & restaurant serves refreshing cocktails and delicious homemade comfort food at a great price.
We are convinced that food is a fundamental and highly enjoyable part of the day. That's why our French cook and local chef have created a menu to make your stay in Paradiso even more special.
At the Bar our bartender can mix alcoholic or fresh fruit cocktails – whatever you are up for, just ask: non-alcoholic batidos, Mojito (or mojito fresa) with fresh mint from our garden, Piña Colada, Margarita, Laguna Kiss, Dansa del Cafe… the list goes on! Name your favorit spirits and our bartender will create for you a perfect mix!
We make our food as fresh as possible, so everyday market shopping is mandatory for us. The inspiration we find in the market is translated to our dish of the day.
UNPACK, ENJOY, VISIT & RELAX
Our Rooms
Stunning and central location to most of the country´s seightseeing. Only 20 min from Granada, Paradiso Hostel can accommodate up to 60 people, in a range of rooms for different needs and prices.
For our overnight guests we offer dorms and private rooms: quadruple, triple, double rooms with private or shared bathroom, as well as a spacious room with an amazing view of the sunrise over the lake. All our accommodation prices include use of our facilities: landscaped green areas for relaxing, kayaks, games, internet, tea and coffee.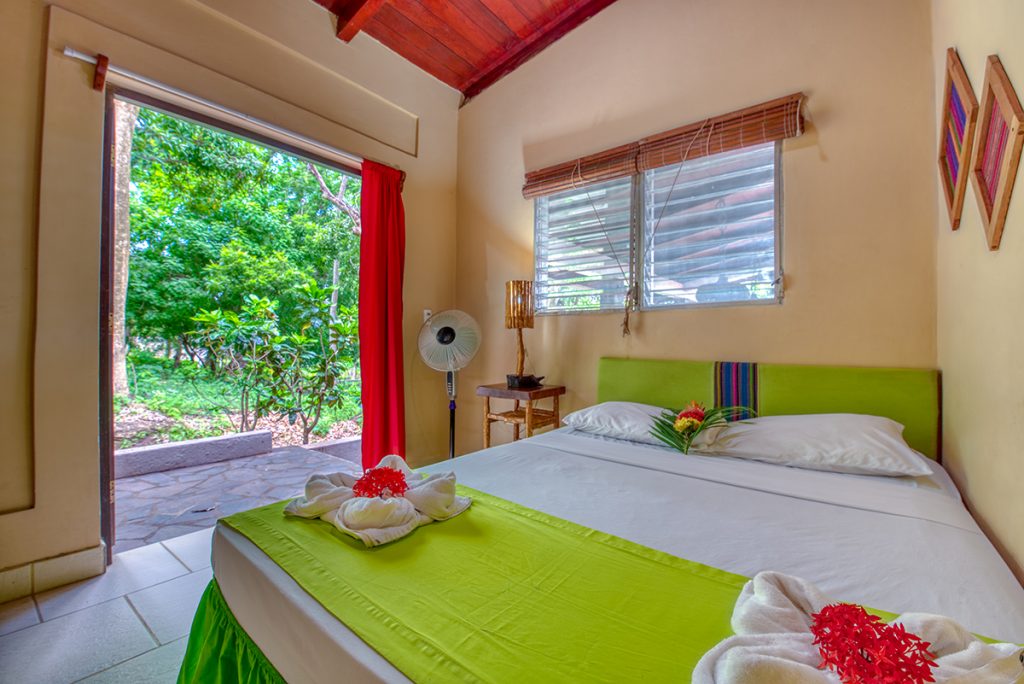 Paradiso Team
Feel free to contact us directly if you have any inquiries regarding accommodation. We would love to have you stay with us!