Our Bar & Restaurant is a place for our world travelers to experience a variety of dishes. A place where the world gets a whole lot smaller. Enjoy our food!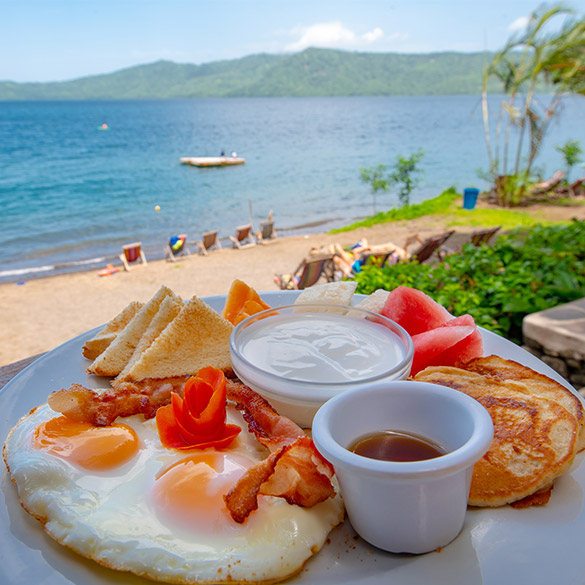 Breakfast
Egg, selva negra ham, mozzarella cheese & fruits.
Special Paradiso
6.00
Eggs, bacon, pancake, yogurt, fruits & fresh juice.
Cereals, yogurt, honey & fruit.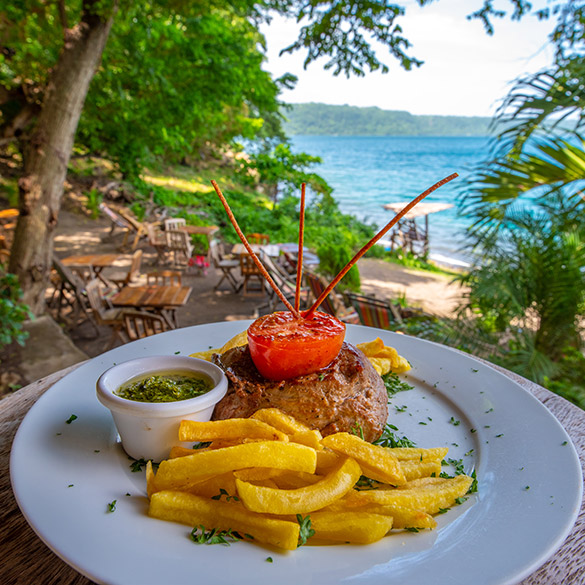 French Corner
Cordon Bleu
8.00
A delicious deep-fried chicken fillet rolled with ham & cheese.
10oz Premium fillet served with mash potatoes or french fries salad or veggies.
10oz Tenderloin served with mashed, potatoes or french fries, salad or veggies.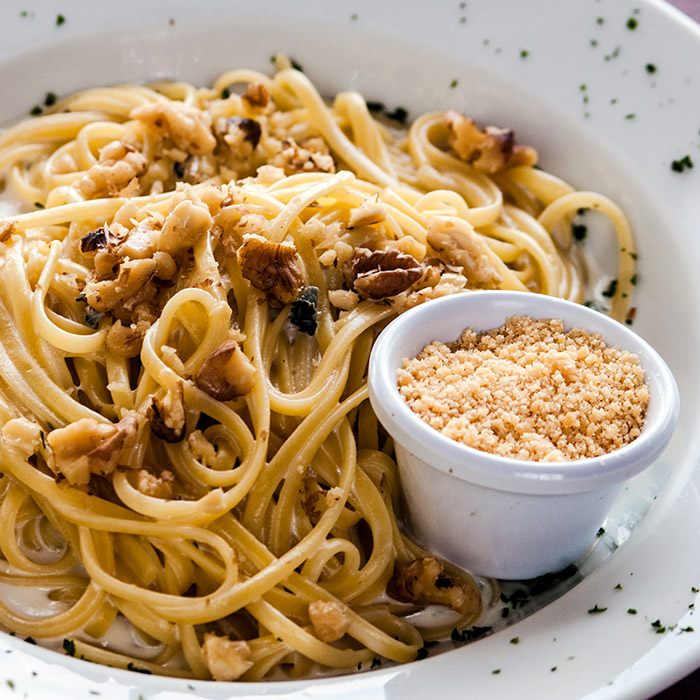 Italian Corner
Delicious pasta with Bolognese sauce.
Pasta Blue Chesse & Nuts
7.00
Exquisite pasta with blue cheese & nuts.
Pizza Hawaiian (on a week-end)
7.00
Grilled organic chicken, pepper & pineapple.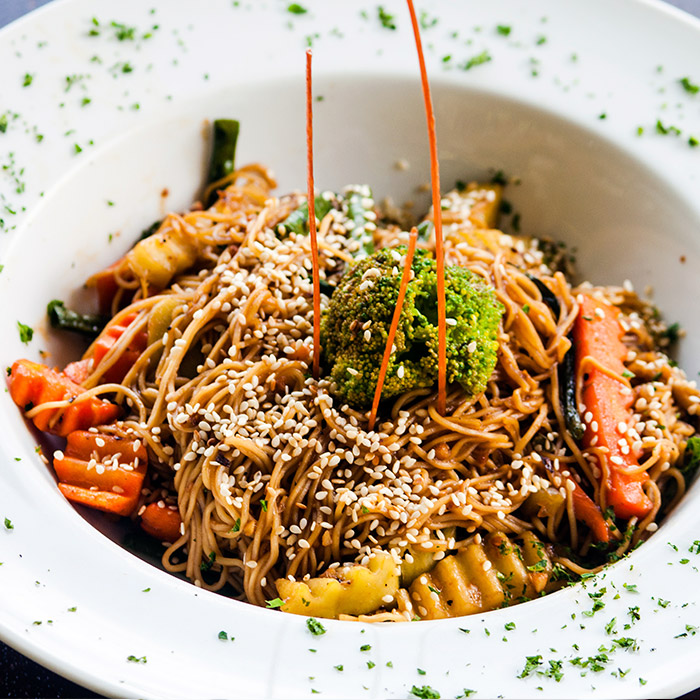 Asian Corner
Chinese fried Rice with Veggies
5.50
Add organic chicken for $1.50
Grilled organic chicken fillet with sweet mango-ginger sauce.
Stir-fried Noodles with Veggies
6.00
Add organic chicken for $1.50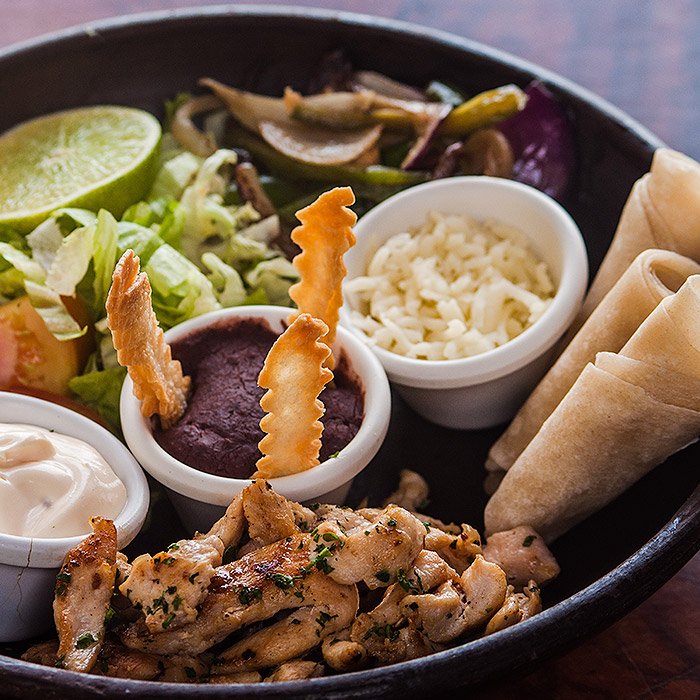 Nica Corner
Pollo Jalapeño
6.50
Grilled organic chicken fillet with jalapeño sauce.
Breaded Fish (corvina)
7.50
Served with mashed potatoes & side salad.
Organic chicken or beef with veggies & tortillas.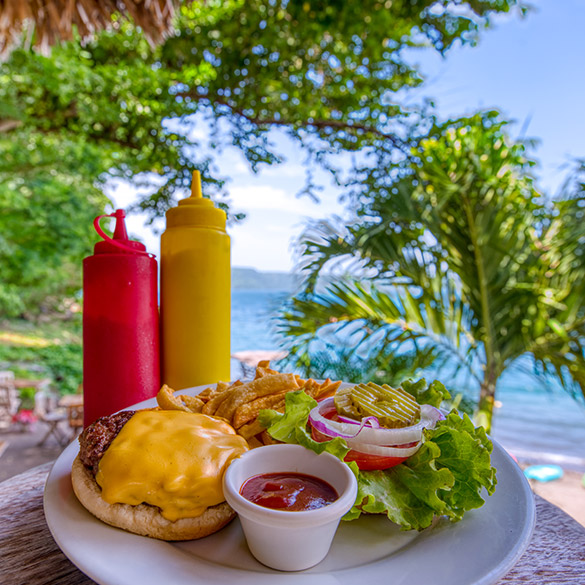 Burger Corner
Lentils, carrots & onions galette.
Delicious fresh fish burger.
Paradiso Burger
8.00
Mushrooms, mozzarella cheese, bacon & caramelized onions.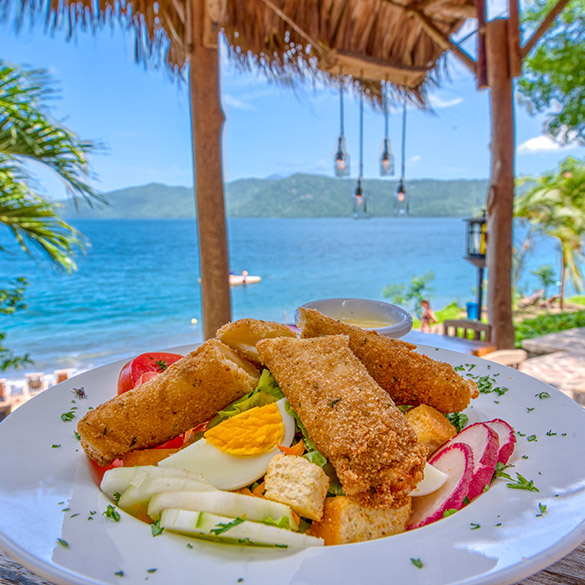 Salad Corner
Greek Salad
5.50
Tomatoes, cucumbers, pepper, onion, feta cheese, black olives & toasted bread.
Homemade mozzarella sticks, lettuce, tomatoes, onions, carrots, eggs, croutons & dressign.
Lettuce, tomatoes, onions, radish, peppers, fresh fruits, croutons & dressing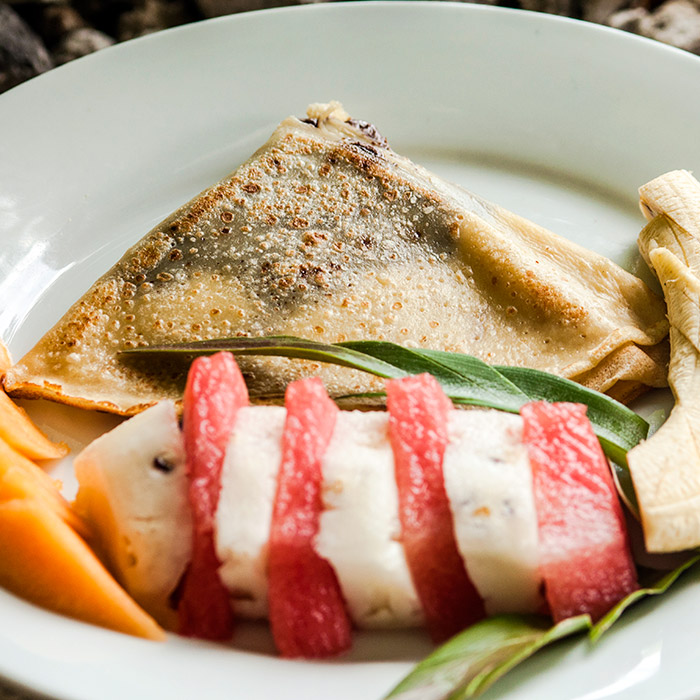 Sweet Corner
Cake of the Day
1.00
Lemon, banana, carror, pineapple.
Delicious and varied plate of fruits.
---
Opening hours
Breakfasts, salads, French food, Italian food, Asian food and local food are just some of all our dishes that you can find in our menu. Every desire you have can be fulfilled by our cooks who will surprise you with high level of professionalism!
| | |
| --- | --- |
| Breakfast | |
| Monday – Sunday | 7:30 am – 12:00 pm |
| Lunch & Dinner | |
| Monday – Sunday | 12:00 pm – 7:30 pm |
| Bar | |
| Monday – Sunday | 8:00 am – 10:00 pm |